For the high-volume shooter, Winchester USA ammunition was created to offer excellent performance at an affordable price. This ammunition is incredibly reliable due to the use of high-quality Winchester components. The bullets in this ammo are jacketed hollow points with a rearward weight design, so you can count on them to hit their target every time. This is brand-new, non-corrosive ammunition in reusable brass cartridges.
Winchester USA, 9MM, 115 Grain, Jacketed Hollow Point USA9JHP
This USA centerfire rifle ammo is the ideal choice for personal protection. This sure functioning ammo has a jacketed hollow point bullet with an optimum high energy deposit, consistent accuracy, and controlled recoil.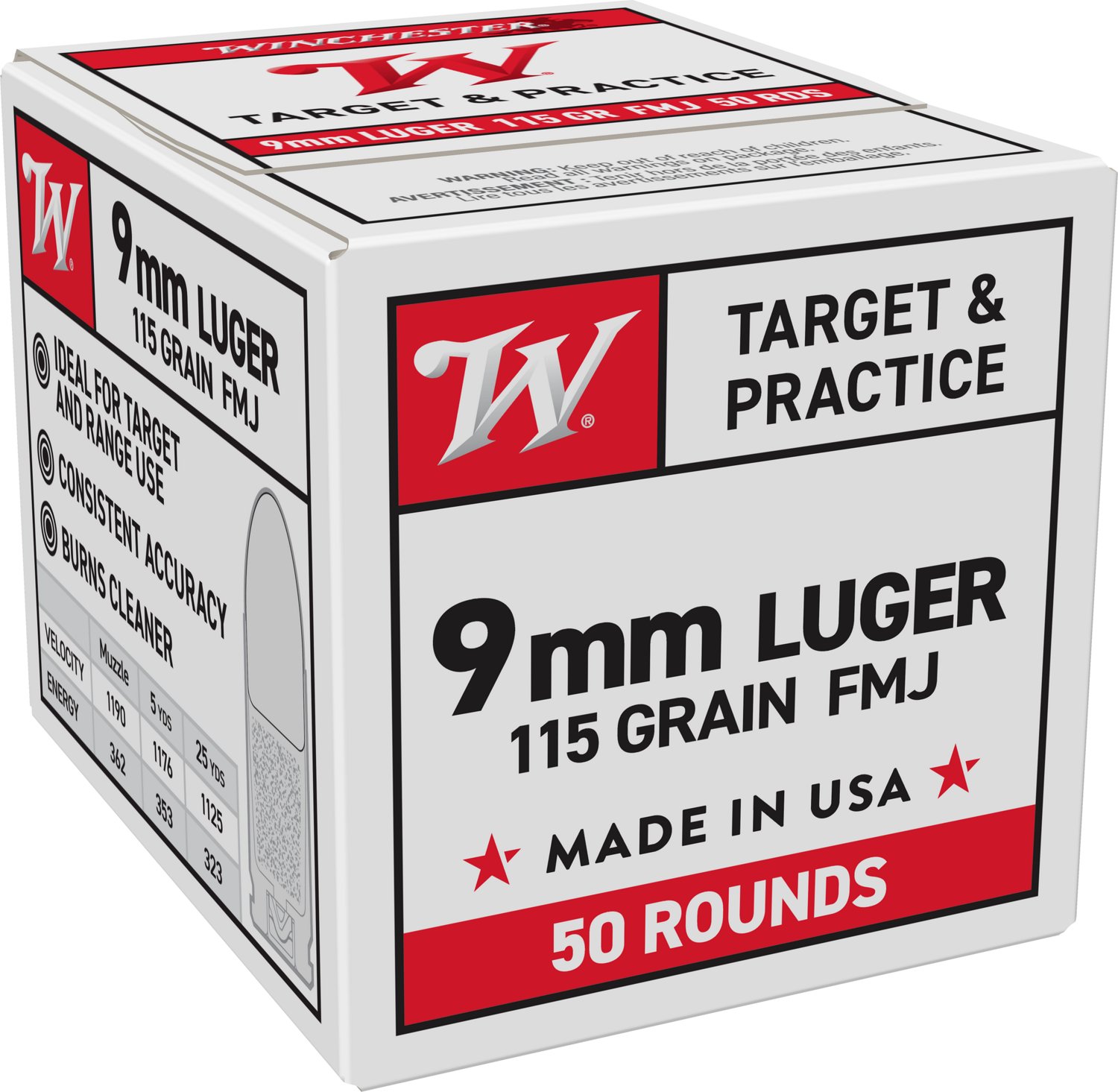 Specifications
Product Information
| | |
| --- | --- |
| Cartridge | 9mm Luger |
| Grain Weight | 115 Grains |
| Quantity | |
| Muzzle Velocity | 1165 Feet Per Second |
| Muzzle Energy | 347 Foot Pounds |
| Bullet Style | Jacketed Hollow Point |
| Lead Free | No |
| Case Type | Brass |
| Primer | Boxer |
| Corrosive | No |
| Reloadable | Yes |
| Country of Origin | United States of America |
Delivery Information
| | |
| --- | --- |
| Shipping Weight | 1.360 Pounds – 14.095 Pounds |
| DOT-Regulated | Yes |